Karen & Pat Brady
Premiere Breeder, FL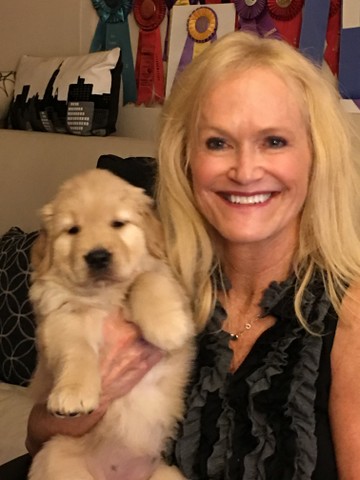 KaraGold's Current Litter:
GCH CH GoldRox Sunnydreams Fire Starter SDHF
X
'Sapphire' KaraGold's Brightest Star
NEW! We have a Puppy Spot Available. If you have previously sent us a Puppy Application and still interested in a KaraGold Puppy, please send a brief Text to: 1(813)334-4593
Our Puppy Application has been updated. Please complete Application if you would like to be considered for a KaraGold Puppy.
Thank you!

Exciting News!!! CH MACH PACH KaraGold's Sailing New Horizons UD TD VCD2 JH MJB MX3 MXP MJP3 MJPB PAX ADHF
Thank you and Congratulations to Ketch's Owner: Robin Comp-Zelles
As Breeder/Co-Owner, Ketch is the Epitome of the Versatile Golden Retriever
True Essence of the Breed!!!

* Boomer is New Outstanding Sire!!!!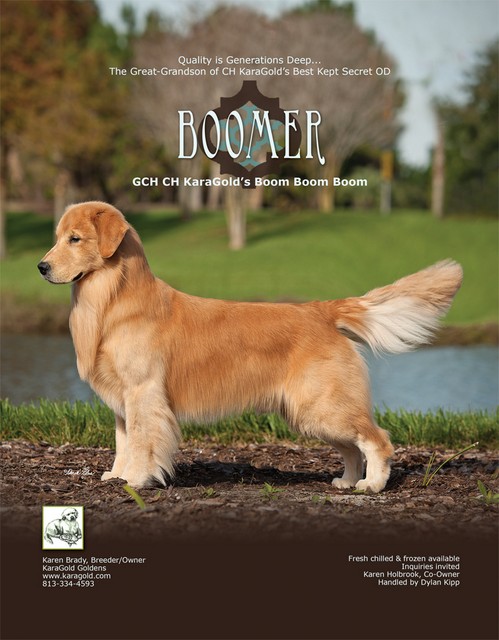 CH KaraGold's Total Eclipse Of The Heart BISS
(Diamond's Dam)
(Breeder/Co-Owner: Karen S. Brady; Owner: Karyn Cecchini)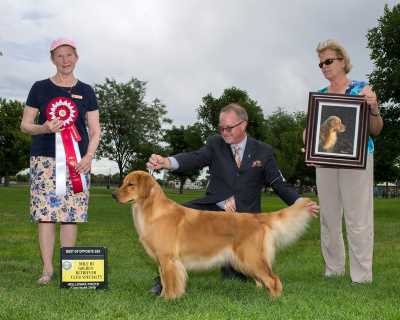 "Sapphire"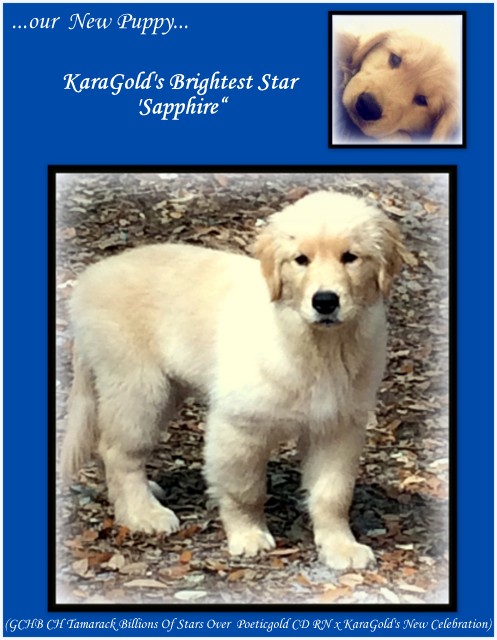 ....and


KaraGold's Briton Tymeless Sparkle
"Diamond"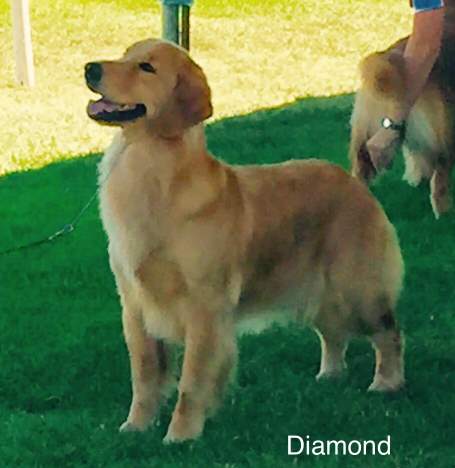 Historical Trophies Won

Karen Brady, KaraGold Goldens
2005 GRCA National Specialty, Gettysburg, PA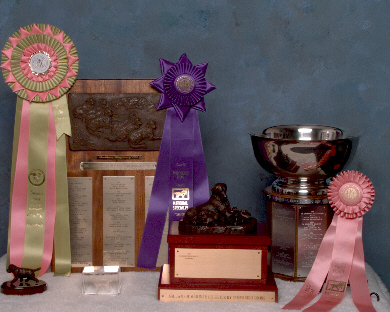 *WD from Bred by Class, Bred by/Co-Owner Handled by Karen Brady:

CH KaraGold's Kruz'N Coast T'Coast SDHF OS
(17 months old) Sire to 22 Champions!!!~

*Brood Bitch: Winner, CH KaraGold's Best Kept Secret OD
Breeder/Owner Handled by Karen Brady