Karen & Pat Brady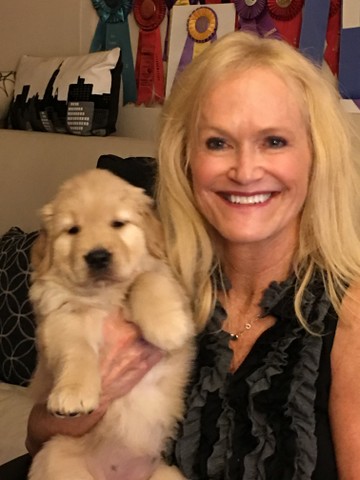 6 Beautiful Mystic x Phoenix Puppies Arrived January 9 , 2017!!!
1st Litter Please check "Upcoming Litters"

GCH CH Ingot's K-9 Connection(Phoenix) x KaraGold's I'm Gonna Sink Y'r Battleship (Brooklyn) (click Dog's Names to see details 2nd Litter)

Brooklyn's Litter Due: Born January 17, 2017 3 Puppies (2B; 1G)
Details & Pictures Up Tomorrow ...CONGRATULATIONS TO ALL!


KaraGold's 65th CHAMPION!
CH KaraGold's New Providence (Aslan) (Herndon/Brady)
Finished 4 Majors tough CA Competition!!! Thank you Handlers: Team Jordan-Fennar!)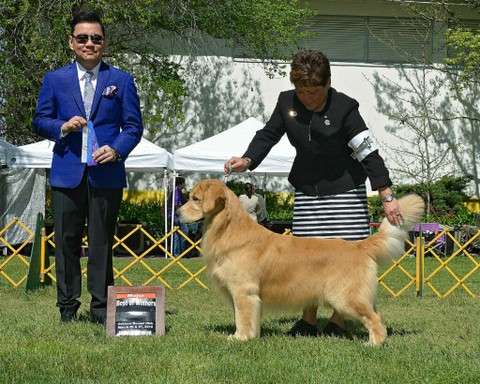 (GCH CH KaraGold's Boom Boom Boom 8 SDHF Pts X GCH CH KaraGold's Bump In The Night )

Also by Boomer & Litter mates to Aslan
"KETCH"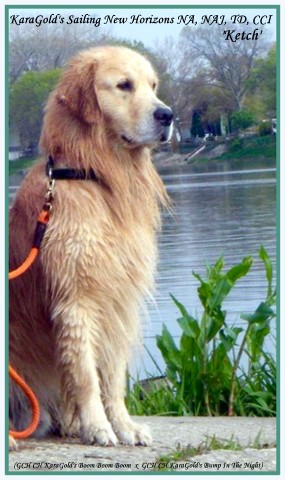 KaraGold's Sailing New Horizons AX, AXJ, TD, WC, JH, CGC CH Ptd. (only 3 yrs old)
(Zelles/Brady) Beautifully trained and handled by Robin Zelles and daughter, Andie!

'Max' 'Phoenix'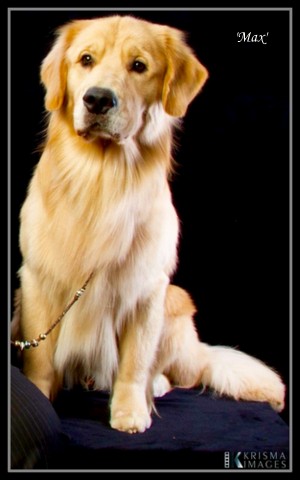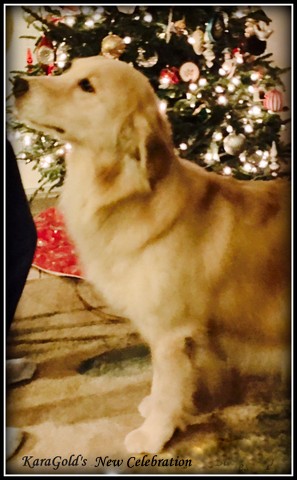 (Historical Trophies KaraGold Goldens won 2005 GRCA National Specialty, Gettysburg, PA)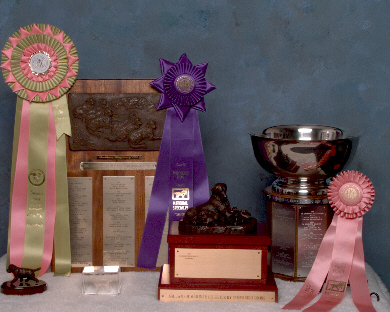 *WD from Bred by Class, Bred by/Co-Owner handled by Karen Brady: CH KaraGold's Kruz'N Coast T'Coast SDHF OS
(17 months old)
*Brood Bitch: Winner, CH KaraGold's Best Kept Secret OD, Breeder/Owner Handled by Karen Brady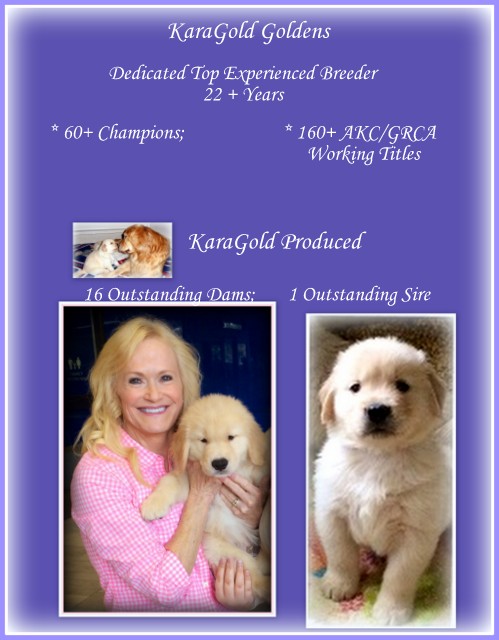 GCH CH KaraGold's Boom Boom Boom(8 SDHF Pts)
Boomer Takes Sporting Group 1 over #1 Sporting Dog In USA!!
Only 2 Months out With Handler Dylan Kipp, Boomer Takes 4 Group Placements!