Karen & Pat Brady
Premiere Breeder, FL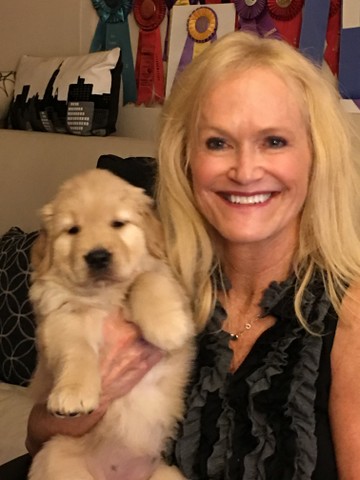 EXCITING NEWS!!!
Announcing New Litter Due June 15, 2019
'Diamond' was Bred to 'Arson'
All details to follow soon!

'Bounce' & 'Toby' Litter is here!!!
Born: May 10, 2019
Click on Upcoming Litters Page for Details



Ketch is KaraGold's New Master Agility Champion!!!
CH MACH KaraGold's Sailing New Horizons VCD2 CDX TD JH MX MXB MXJ MJB WC VCX CCA ADHF
Ketch earned his Master Agility Championship and is enrolled in the GRCA Agility Hall Of Fame!
Thank you and Congratulations to Owner: Robin Comp-Zelles
As Breeder/Co-Owner, Ketch is the Epitome of the Versatile Golden Retriever
True Essence of the Breed!!!

*

Boomer is New Outstanding Sire!!!!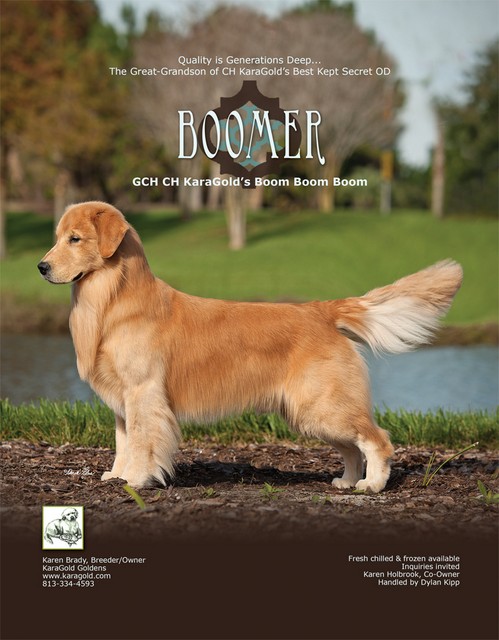 (Owners/Breeders: Karyn Cecchini/Karen Brady)

"Sapphire"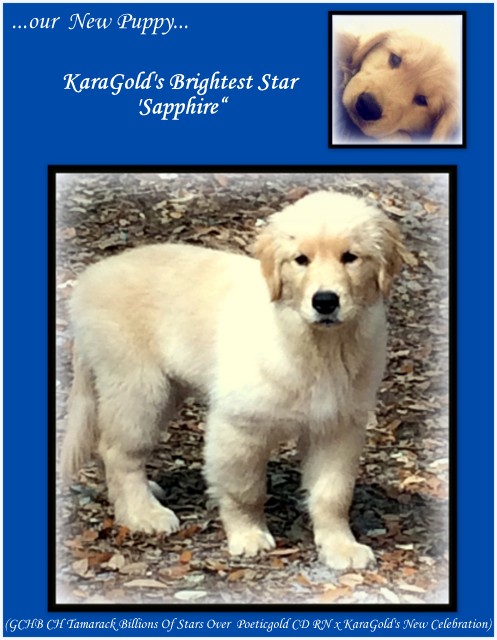 ....and


"Diamond"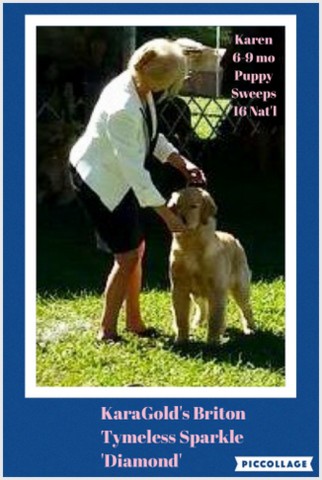 Historical Trophies Won

Karen Brady, KaraGold Goldens
2005 GRCA National Specialty, Gettysburg, PA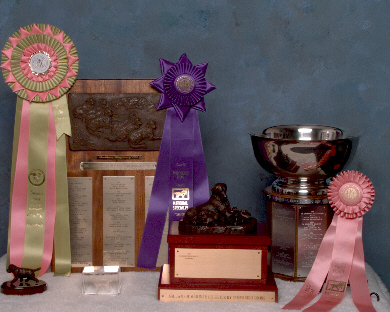 *WD from Bred by Class, Bred by/Co-Owner Handled by Karen Brady:

CH KaraGold's Kruz'N Coast T'Coast SDHF OS
(17 months old) Sire to 22 Champions!!!~

*Brood Bitch: Winner, CH KaraGold's Best Kept Secret OD
Breeder/Owner Handled by Karen Brady