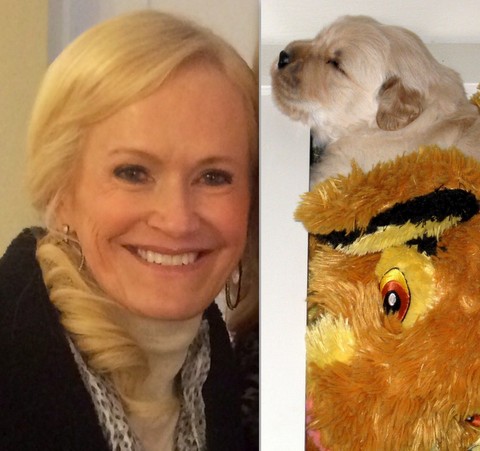 What Makes KaraGold Puppies So Special ???
One of the most important elements in raising a Special Puppy is the environment in which the pregnant bitch and her puppies are raised & all the important weeks following their birth. Our puppies are raised in our home for their entire first 8 weeks and become apart of the Brady family.
During the puppies' first week, Karen never leaves the home. She spends all her time tending to the Dam and her puppies constantly encouraging and praising her for the new role of being a great loving Mother. Pat sleeps alongside the whelping box for first 2 weeks to insure that no puppy is accidentally laid on or away from the the warmth of their mother.
Everyday we gently handle each puppy ___this bonds the puppy to human scent and associates them with human handling, nursing and cuddling. It is a bond that can never be broken. And we praise our great bitches on their role as a nurturing and loving Mom. The first eight weeks have a lasting ,unalterable affect in the shaping of how your puppy will behave upon arrival in their new homes.....their attitude, personality, intelligence, confidence and temperament which represents the essence of our Wonderful Breed as a grown dog!
(to be continued)