What's New!

(click on links below)

2017-2018 KaraGold Goldens: Great Therapy Dogs in All Programs
Dogs Helping Kids in Court

'Aslan', KaraGold's New Providenc(Herndon/Brady) 10 Points, Both Majors!!
More news to come...

Great News... Boomer x Bumper Litter...
1. "Ketch" ... Championship Pts....New Titles ...2 years Old...Owner/Handler
'Ketch' is now KaraGold's Sailing New Horizons NA, NAJ, TD, CCA(2 first place legs Open Agility)
2. Littermate, "Aslan' KaraGold's New Providence has several Championship Pts
3. Littermate, 'Max' a Major RWD! Look for Max in upcoming shows Texas, handled by Dylan Kipp
*All Puppies in Litter...All Clearances...All "Good" OFA Hips*


Brags 2009-2014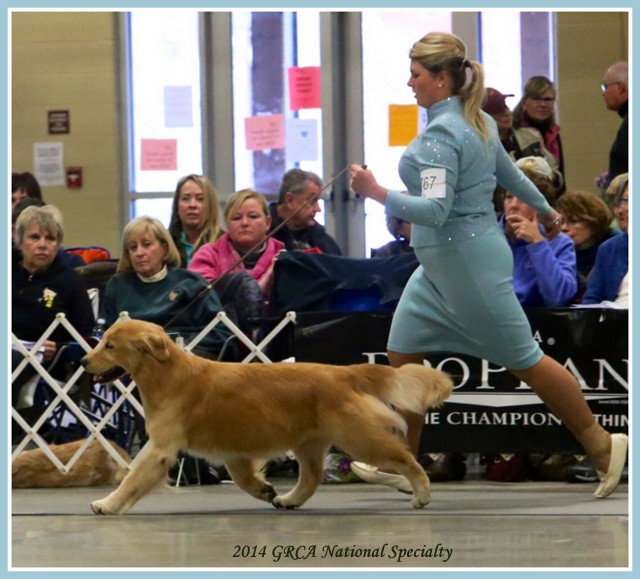 'Aslan, CH KaraGold's New Providence RN BN (Herdon/Brady)

Kruz'r is Sire to 20 CHAMPIONS!!!

' New GRAND
CHAMPION "Krystal'
(Cecchinni/Brady)

Click here "
Ace Conquers The New River"

Read Mia's Essay

Ripley
earns his MX, MXJ same weekend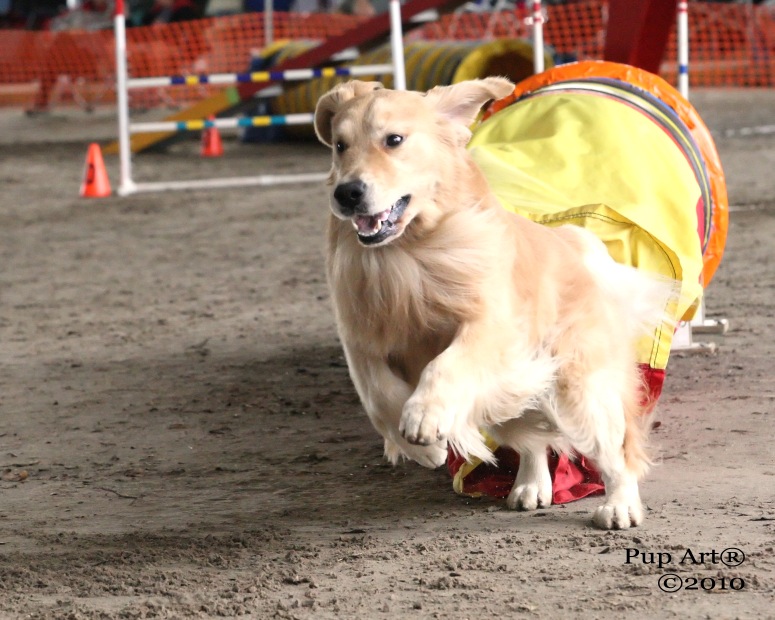 New photos new Champion Bumper finishes three 4 Pt Majors CA!
Exciting Announcement: Karen is new GRCA Board's Eastern Region Director! Looking forward to serving our National membership and our wonderful Breed. Thank you to all who supported me in this election.


Brags 2008-2009
"Mojo" KaraGold's Get Your Mojo Kruz'n WC, earns his JH title! He is another Kruz'r ex Tag son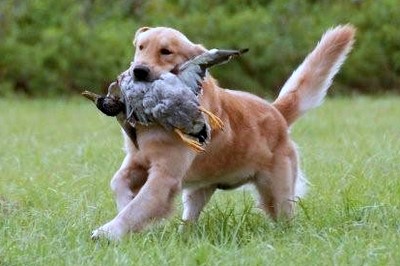 "Gibson", Can CH KaraGold's Shaken Or Stirred (Barbeau-Gough/Brady) took a 4 Point Major in Lansing, MI shows!Gibson's breeding Am-Can CH KaraGold's Kruz'n Coast T' Coast BISS ex KaraGold's Play'n Hard Tag'Get
'Gibson'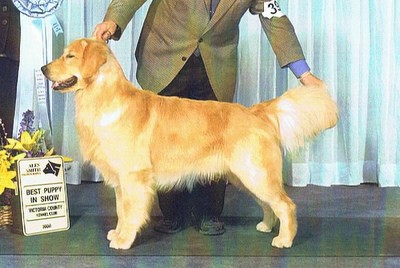 New CHAMPION... CH KaraGold's Viva Las Vegas
Exciting news.....at MFGRC Specialty June 2008,
"Vegas"and Karen win 4 Pt. Major BOW/WB
under respected Breeder/Judge, PluisDavern!
KaraGold's What Comes Round Golds Round BISS
"Kara" took 2 Pts WB/BOS
( over a bitch special; her first time out in Open ) Breeder/Owner Handled.
At the GRCA Eastern Regional, Kara & I won a very competitive Bred-by Bitch Class!
CH KaraGold's Keepsake
co-owned by Kristine Rubba
Treasure, Finished her championship just 2 weeks after brother Ripley finished
Also, Ripley earned his UD within weeks of his championship.
Ripley is CH KaraGold's Keep Believin' UD, RN, SH, WCX, VCX !!!!!
Ripley's co-owner and dear friend, Martha Noreault, handled him to all working titles.
Ripley's and Treasure's Dam, Secret, CH KaraGold's Best Kept Secret OD,
has produced 8 CH's to date wixh 4 different seres! Also, one of her daughtersCH KaraGold's Whistlin' N The Wind RN, CD, OD
One of our up and coming hopefuls,Keeley, KaraGold's Can U Keep A Secret?, received an
OFA "EXCELLENT" hips and elbow clearance.
CH KaraGold's Keep Believin' UD, RN, SH,WCX, VCX

Brags 2007
New American Champion...


CH. KaraGold's A-Phair Of The Heart
"Taylor"
New American Champion...
CH. KaraGold's Play Ball !
"Babe"
"Taylor", KaraGold's A-Phair Of The Heart went WB/BOW/BOS for her second Major. Taylor now has 10 Pts, Both Majors in just 5 weekends of showing! She was expertly handled by Rindi Gaudet!

At the same show, "Disney", CH KaraGold's Tyme T'Work D'Magic CD JH SDHF VC went BOB/ Group 4. over 6 Specials. Didney is owned by Terrie Pennington and expertly handled by my dear friend, Sally Anne Rowland. The best part ...Disney was featured in Sunday's Tampa Tribune newspaper, and had a huge fan club...everyone came by to meet 'Disney" He is one incredible dog!
Hampton, VA shows
"Taylor", KaraGold's A-Phair Of The Heart,
took WB/BOW for a 3 Pt Major.

The next day Taylor ,also went WB for 2 pts.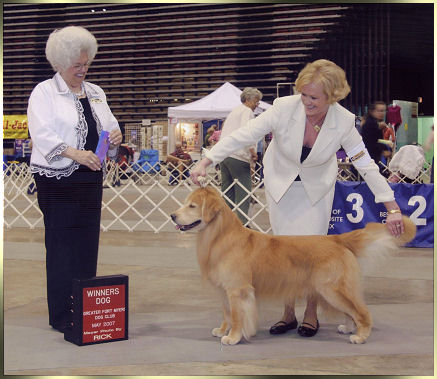 "Babe' KaraGold's Play Ball ! and I took WD for 2 pts last weekend at the Ft Myers ,FL shows.
'Babe' now has 9 pts ( one Specialty 4 pt Major)
In Beaufort, SC. our "Taylor", KaraGold's A-Phair Of The Heart, went WB/BOS.
June 22, 2006
'Taylor' ,KaraGold's A-Phair Of The Heart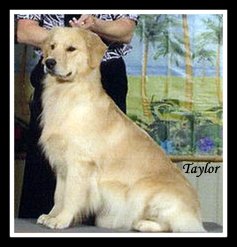 Taylor went BOSS at MFGRC Specialty under Breeder Judge, Debbie Berry.
Taylor also placed 1st in the regular 12-18 mos class under Breeder Judge, Gloria Kerr

New CHAMPION
KaraGold's Kruz'n W'The Topdown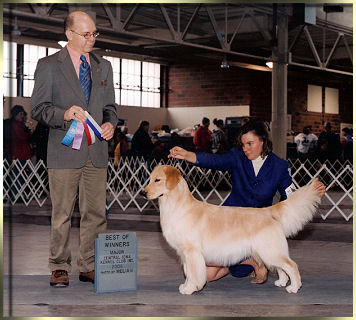 Barbie finished at the Kansas GRC Specialty
last weekend with 4 Majors!
She is owned and handled by Tiffany McCray.
Barbie is a sister to CH KaraGold's Kruz'n Coast t' Coast BISS.
She is the 5th Champion for CH KaraGold's Best Kept Secret OD .
Way to go Tiffany & Barbie!
KaraGold has its first Show Dog Hall Of Fame ,

CH KaraGold's Tyme T'Work D'Magic SDHF CD JH VCX. Disney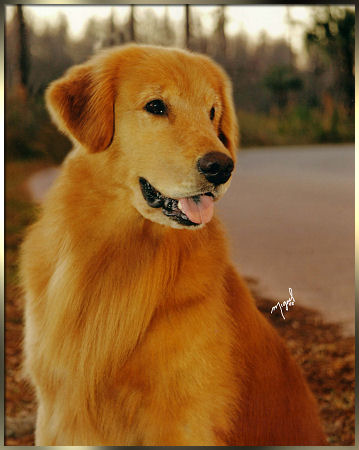 Owned by Terrie Pennington,
Disney completed his SDHF by taking a Group 1 in WPB.
Also, that same weekend, Disney received the only Judges Award of Merit at the Everglades GRC Specialty.
And to top it off, Disney took a Group 2 the last day of WPB shows!!!
"Java" is a new CHAMPION KaraGold's Magik Java Jolt.
He finished with 3 Majors.Owned by Anne Rowe & Karen Brady.
Java is a littermate to "Latte,"CH KaraGold's Sandpiper Steam N' Cream.
(CH Gorca's Maximus Gladiator x Ch Sandpiper's Eggspresso)

CH KaraGold's Phee Phi Pho Phun "Echo"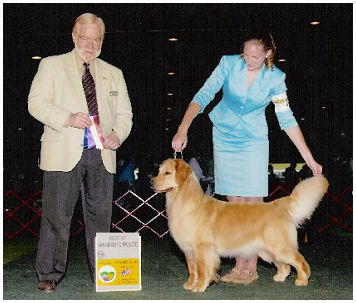 WB for a 3 Pt Major: handled & owned by Leeah Chew and Karen Brady
(Ch. Gorca's Merlin OS x Ch KaraGold's Best Kept Secret OD)
Echo has11 pts, Both Majors

UUD KaraGold's MVP UDX, RE, NAJ, CGC
"Brett"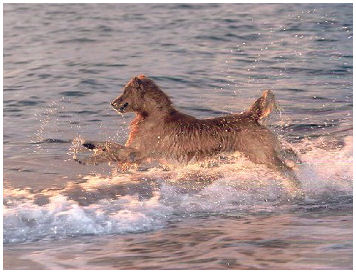 Then at the same show in obedience, UCDX KaraGold's MVP UD RX, Friday, Brett placed 2nd in Open B for Brett's first OTCH point, thenqualifying in Open Bearned a first UDX leg followed by Brett's first High Combined. Sat. they earned another UDX leg, and 4 OTCH points by placing 2nd in UB. Brett was expertly handled by my dear friend and owner, Don Williquette.Co-owners: Mike Williquette and Karen Brady
Brett is by Ch Gorca's Merlin OS out of UOCH UACHX KaraGold's Head Over Heels UDX3 OA OAJ TDI

Brags from the National 2003
CH . KaraGold's Sandpiper Steam N Cream
"Latte"
Owners: (Pace/Reuter)
Site Created & Maintained by KaraGold Goldens
Ka

raGold Golden Retrievers copyright © 2003-2020